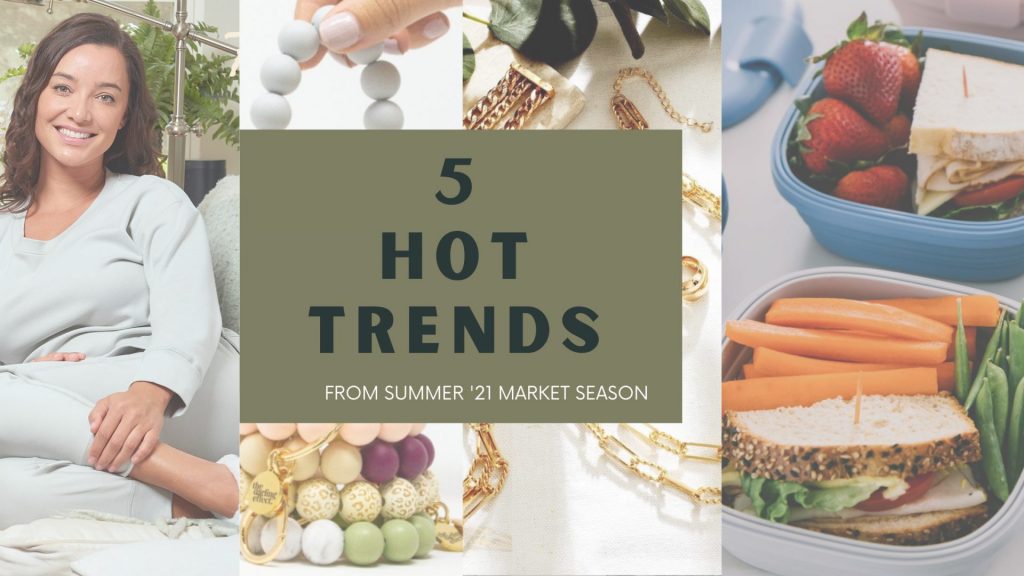 As we write this post, our team is closing our Las Vegas Market showroom from the very last show of the wholesale summer show circuit. What a ride this summer has been prepping three showrooms in Dallas Market Center, Americasmart, and International Market Center. While nothing has been ordinary the last 18 months or so, there are some notable and prominent wholesale buying trends.
W.F.H. (Work From Home) Loungewear
Retailers ordered strong from playful brands like Amanda Blu and Mahogany, bringing color and fun to the home office. Dress up loungewear by accessorizing with indoor footwear brand Nufoot from Calla Products. Faceplant Dreams provides the ultimate luxury in sleepwear so beautiful you'll want to show it off. Nearly every wholesale order included their new to market- ivory. Which leads right into our next trend…..
Boho Muted Neutrals
This isn't your mother's beige. This expanded muted color palette covers the whole boho rainbow and is as relaxing as a fall afternoon. Time Concept launched earth friendly and sustainable lifestyle collection. Newcomer, Stojo fully represents this color pallet with their reusable food and beverage containers. Shannon Martin, queen of boho, knocked it out of the park, launching a new range of vintage fall greeting cards.
The Darling Effect
Combine this gorgeous boho muted color palette with flirty florals, and what do you get- The Darling Effect. If you haven't checked out this brand, hit SHOP NOW in the toolbar above and peruse the catalog now. You want to order this now for your store. Retailers fell in love with this brand. And we can't talk about floral without Boston International. They offer a floral pattern for every occasion or style. There are 1000s of different ways to dress up your tables from every day to special events.
Gotta Get Gold
And speaking of dressing up, America is dressing up with gold jewelry. That's trend number 4. Whether you like bolder statement jewelry like Lula 'n' Lee or something stated like the open link chains from Splendid Iris, gold-topped this show season. And if you aren't ready to fully commit to gold, Lotus Jewelry Studio offers their full range of handcrafted, made in the USA, jewelry in both gold and sterling silver. For the price point-conscious retailer, Howard's offers gold jewelry, accessories, apparel, and so much more.
Stickers! Stickers! Stickers!
This last trend has been going strong over the previous 18 months and continues to accelerate- stickers, stickers, stickers. Seriously… no matter your store type, if you don't carry Stickers Northwest, you are missing the boat. Stickers are everywhere. Don't miss out on this revenue-boosting trend. They take up little space and are an impulse buy. Stickers Northwest even offers free small footprint displays and no upcharge on custom products. Stickers are a great way to add a few dollars to every register transaction.