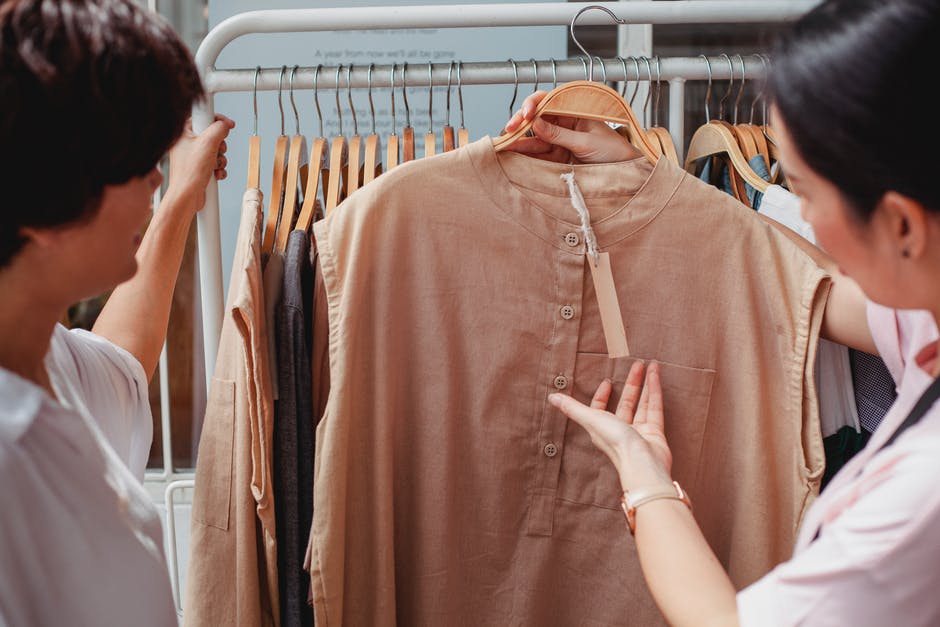 Stocking your boutique with unique pieces from a trade show is one of the best ways to distinguish your store. This year, you will be able to find some of the most interesting clothing pieces at the Dallas Market with Road Runners.
Road Runners can supply you with anything you need, from clothing to jewelry, home decor, and baby supplies.
People come to your boutique to add a unique sense of style into their life. Keep reading, and we'll tell you all about Road Runners at this year's Dallas clothing market.
Why Boutiques Are So Important
Boutique shopping isn't for everyone. Sure, many people are fine with buying their decor and clothing from the department store.
For many people, however, boutique shopping is more satisfying than buying from big brands online.
When you buy something from a boutique, you do it because you want a unique item that not everyone can have in their home. For this reason, many people shop at boutiques specifically for statement pieces.
Customers also love to support local businesses. Now more than ever, people want to know where their products come from.
When you shop at a department store, you have virtually no connection to the people profiting from your purchases. At a boutique, you know that you are stimulating your local economy and supporting a smaller business.
People shop at boutiques to find the item that makes them stand out from the crowd.
Stock Your Store With Unique Items
Since people come to your store to buy unique items, you must stock your shelves with just that. It is important to stock your store with statement pieces and everyday items, all with a unique flair.
Your boutique should have a consistent personality and sense of style throughout all of the items you sell.
This includes clothing and jewelry, of course, but it also applies to home decor and anything else that you might sell.
If your boutique has a unique style, you can help set the trends in your area, which will drive more customers to your store. It will also keep your existing customers loyal to you.
To get unique items, you can't just buy from any old retailer. That's where trade shows come in. Trade shows and gift markets can be a great source for pieces you surely won't find anywhere else. So after all that's said, shop Road Runnners today!
Keep Up With the Latest Clothing Trends
At the Dallas gift market, you can find clothes in line with the latest local trends. This apparel market doesn't just follow those trends; it helps set them, too.
Contrary to popular belief, big department stores aren't always in touch with the rapid changes of the fashion and decor industry.
Slightly smaller vendors who concentrate on crafting unique pieces are much more likely to be on top of their game for style changes.
When you buy from one of these cutting-edge retailers, you will be able to offer your customers all the current fashion styles that they need.
Choose Road Runners this Dallas Market
Of course, not every vendor is created equally. There are a few things you should consider when you're buying at the Dallas Market.
Get the most bang for your buck. Consider how much your average customer spends, and try not to buy too many pieces that stretch that limit.
For instance, many people think of jewelry as an inherently expensive investment, but this is not always the case. Fashion-forward jewelry doesn't have to break the bank.
The more you save at the gift market, the more you can profit off of your purchases. You'll have more freedom to set your prices if you shop wisely and find the most cost-efficient and stylish items.
Coordinate Apparel and Accessories
It is important to have a cohesive aesthetic that ties your store together. This aesthetic doesn't need to be fixed; it can change as certain trends pass through the market.
However, your store must have a cohesive aesthetic throughout every season.
At the Dallas Market Road Runners can help you find a style that suits your customers' needs. The more pieces you buy from one place, the more cohesive your store will be without even trying.
For these purposes, it is best to find a retailer that sells lots of different types of goods.
Apparel and the Lifestyle Goods to Match
As a customer, the ultimate luxury is making every aspect of your life aesthetically pleasing. If you can coordinate your home decor with your clothing and jewelry, your customers will likely come to you for any need.
For example, the next hot trend in nursery design is traditional decor with a hint of sophistication.
In light of this, Road Runners carries nursery decor, other home decor, clothing, and jewelry that fits that description.
When customers get a hold of a trend, they often don't realize that they want to include it in every aspect of their style, including their home.
Help your customers fill this need by coordinating the aesthetic of your apparel and lifestyle goods.
Get the Most Out of Road Runners this Dallas Market
Before you stock your store at the Dallas Market, contact Road Runners. This way you can both be sure that this retailer is sure to have anything you might need to stock in your store.
Follow our Dallas gift market advice, and your customers will be happy to spend even more money in your shop than ever before.
Keep up with the latest trends and watch your profits grow!