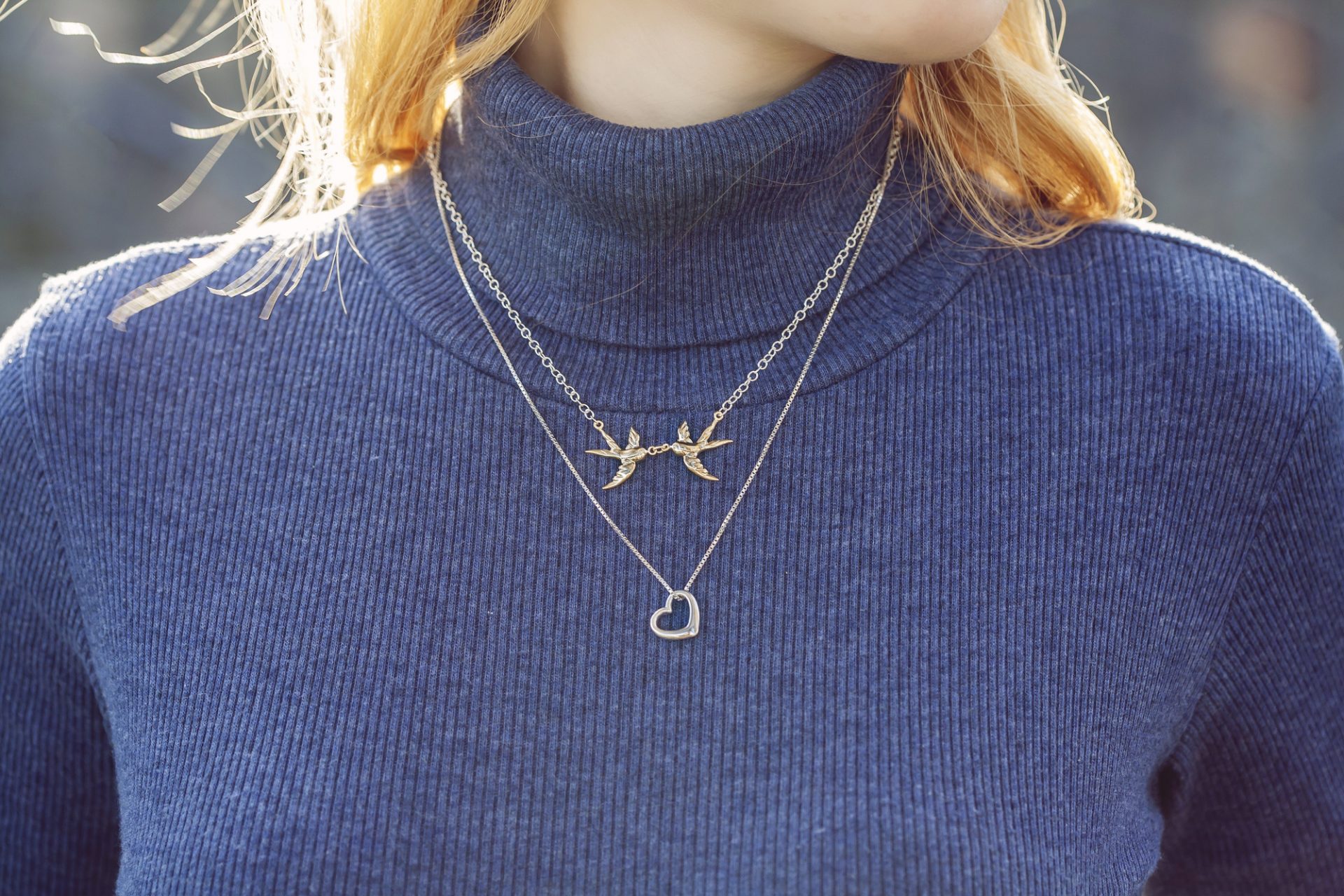 In 2018, the average American household spends about $647 on jewelry and watches.
The price range when it comes to buying jewelry is truly remarkable. You can find fashion jewelry for just a few dollars at any mall, or you can drop a cool $71 million on something like this flawless pink diamond ring.
Most of us, however, are faced with the conundrum of trying to build a nice collection of stylish jewelry that doesn't break the bank.
If you're looking for jewelry tips on how to maximize your style while minimizing the cost, stick with us.
Choose Quality Jewelry Over Quantity
It might seem like buying cheaper fashion jewelry is the best way to save money while trying to accessorize. However, there's a good chance that those pieces will fall apart far more quickly or age in a way that makes them unwearable.
Choosing quality jewelry can end up helping you save money over time while also allowing you to feel good.
Rather than having an enormous collection of lower-quality pieces, take the time to find jewelry that you love and will gladly wear over and over. When you choose higher-quality jewelry, you make a more expensive investment once that saves you money over time.
Go Classic Rather Than Trendy
It's easy to get caught up in the trends of the year or the month when it comes to jewelry. However, that's also an easy way to spend way more money on pieces that seem outdated once the calendar year changes.
Fashion magazines and internet posts can make you feel like the current trend is an absolute must-have. In reality, this is rarely the case.
There's nothing wrong with trendy jewelry, but it's a good idea to step back and consider whether you like the piece enough that you'll wear it continually in the future.
Remember, the most expensive piece of jewelry you own is the piece that you only ever wore one time!
Start With Essential Pieces of Elegant Jewelry
There are some types of jewelry that simply never go out of style. When you choose timeless, elegant jewelry, you know that you are investing in something that can stand the test of time.
Let's take a look at some classic pieces you'll want to consider having in your collection.
Stud Earrings
Stud earrings go with everything and will always be in style. No matter how casual or formal the occasion is, stud earrings can add a touch of sparkle and elegance.
Hoop Earrings
Hoop earrings make a bit more of a statement than stud earrings, particularly hoops on the larger size. Small hoops can add the perfect amount of attitude without being anywhere near over the top.
Bangle Bracelet
You can choose to wear a single bangle bracelet or you can wear multiple bangles at a time to produce an awesome layered look and a lovely jingling sound.
Pendant Necklace
Pendant necklaces make an elegant statement. It's also a wonderful personality piece, with the ability to display and wear close to your heart something you care deeply about. Whether it's a locket, your zodiac sign, or your initials, pendant necklaces never go out of style.
Gold Chain Necklace
A simple gold chain can revolutionize an outfit. Thin chains add a lovely dose of feminine charm, while thicker chains pack a power punch.
Pearl Strand
Is there anything more classic than a pearl necklace? The most standard option is a single-strand necklace, but double-strand necklaces can mix up your outfit in all the right ways.
Stacking Ring
While stackable rings have increased in popularity in recent years, there's a pretty good chance they won't be going away anytime soon. You can choose to wear more or less of them depending on your mood and the occasion, but no matter your choice they will add a lovely touch of sparkle and shine.
Colorful Stone Pieces
Jewelry made with colored stones can help bring some personality and interest to even the most neutral of outfits. You can even choose stones that highlight some of your best features, such as choosing emerald earrings that bring out the green tones in your eyes.
Think About the Day to Day
When you're looking at jewelry online or in a shop, it's easy to get carried away. You might imagine yourself wearing a daring statement necklace or bold dangling earrings while in reality, those pieces wouldn't fit into your daily life very well.
When you're trying to build a jewelry collection on a budget, it's good to be practical and realistic. The more you use your actual life to inform your jewelry choices, the more wear you will get out of them and therefore the better deal you will be getting.
Don't Rush It
It's easy to impulse buy jewelry, but it's best to not rush it. When you buy jewelry, you're buying something that could be with you for the rest of your life. For this reason, it's worth giving it a reasonable amount of consideration rather than making the purchase on a whim.
Jewelry Tips to Help Your Collection Stand the Test of Time
Have you noticed a theme among these jewelry tips? If you're motivated to save money and feel good at the same time, you'll want to choose pieces that you'll love wearing over and over.
Remember, a $100 necklace that you wear 10 times is ultimately cheaper than a $20 necklace you only wear once.
At Road Runners, we represent a wide variety of brands that sell show-stopping jewelry and accessories. You can take a closer look at our jewelry and fashion accessory brands here!