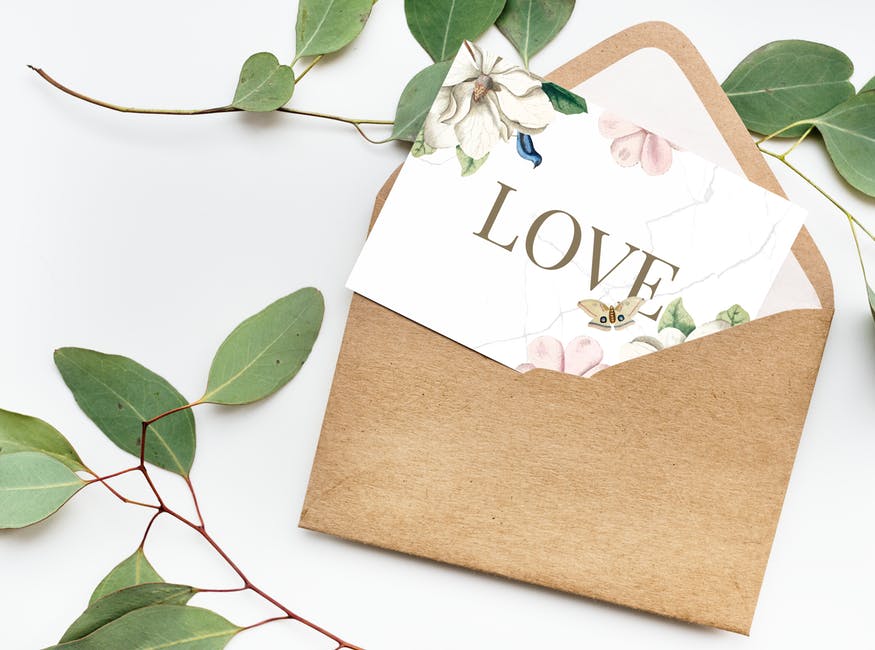 Have you ever spent ages standing in the greetings card aisle trying to find the perfect card for the occasion? Or maybe you've scrolled through pages and pages of cards online without seeing anything that stands out.
We've all been there.
Americans send approximately 6.5 million greetings cards each year. But many of those cards are littered with the same boilerplate messages that we've all seen over and over again.
Luckily, there's a solution to help you send a card that's packed with meaning.
Custom greetings cards are simple gifts that radiate authenticity. No matter what the occasion, custom greetings cards help you to say what you mean.
Read on to learn more about these personalized and genuine gifts and how you can send a greeting that's packed with meaning.
What are Custom Greetings Cards?
Although we are doing more and more of our everyday tasks online, old-fashioned greetings cards are here to stay.
Though the assortment of greetings cards on the market continues to grow, someone else wrote the messages printed on these cards. Oftentimes these messages are vague and impersonal.
Custom cards, on the other hand, feature greetings that have been uniquely crafted by the sender.
Custom greetings cards aren't sold on shelves. Instead, they are designed exclusively for an individual, family, business, or organization. You can send cards individually or in bulk.
You can send custom greetings cards for any occasion, whether it's a standard occasion for sending cards like a holiday or for something more specific to you like an anniversary.
Custom greetings cards come in many different forms. They can be photo cards, with your personal photos printed on them. Or they might be a custom design that showcases your brand and flair.
How you create custom greetings cards also varies greatly. Some might decide to create their cards from scratch using design software. Others might choose to use a service that can offer a custom design and print the cards.
The type of custom greetings card you use will depend on your specific scenario.
Why Send a Custom Greetings Card?
Worldwide, people send and receive more than 293 billion emails each day. With so much traffic flooding into your inboxes, greetings sent by email will likely be drowned out.
Sending a greetings card by mail is already a great way to stand out. But when your card looks like everyone else's, it could quickly be tossed to the side.
Custom greetings cards allow you the opportunity to personalize the message that you're sending. You don't have to worry about finding a message that resonates with you. Instead, you can craft the message yourself so that it best shares your thoughts and feelings.
The card that you send is a representation of your identity. Whether you're an individual or a business, you want the greetings cards you send to be authentic to who you are and to move recipients when they open them up.
Custom greetings cards also allow you to share the information that's most important to you. If you're celebrating a milestone or a major transformation, customizing your greetings can put that front and center.
And most of all, custom greetings cards demonstrate additional effort and thought. Instead of simply buying a card designed by someone else, senders of custom cards put time and authenticity into creating a greeting that best represents their emotions.
Tips for Creating Custom Greetings Cards
Deciding to send a custom greetings card is exciting! But you might be wondering what you should make.
When you are creating your own greeting, it can be overwhelming to decide on the design and message. Follow these quick tips to help you create a custom greetings card that will put a smile on their faces.
Be Genuine
A message like "seasons greetings" or "happy birthday" has probably been printed on millions of greetings cards already. Instead, pick something that is personal to you. Share your greetings in a way that is genuine to you.
Consider Using a Template
Many services that create custom greetings cards will have templates you can choose from. If you have no idea where to begin, these templates can be a great place to start. They are created by experts so you know that your design will look great once you've added your personal touch.
Showcase Your Brand
If you are sending custom greetings cards for your business, it's the perfect opportunity to showcase your brand. Consider using colors and fonts that are specific to your brand. Add your logo, social media handles, and website URL to direct recipients to engage with your business.
Keep It Simple
Once you begin to customize a greetings card, it can be tempting to include a long message that shares all of your thoughts and feelings. But a message that's simple and genuine will mean the most. The same goes for design.
Don't Try to Do It All
Sending a personalized greeting doesn't mean that you need to do it all yourself. The greetings that will resonate the most are ones that are well-designed. If graphic design or illustration isn't your strength, you can turn to professionals who can bring your custom greetings to life.
Add a Finishing Touch
If you're sending out cards to many recipients, like with a holiday card, it's a good idea to sign each card by hand. You might even want to add a little note specific to that individual. This personal touch shows that your greetings really are from the heart.
Send Greetings That They Will Remember
The next time you're sending out special greetings and are worried about keeping it from the heart, custom greetings cards are the perfect solution.
They let the sender share their true and authentic feelings, and the recipient will be able to feel the difference.
Road Runners, LLC has over 75 years of experience and an expertly curated selection of gifts, including custom greetings cards. Learn more about how we can help you to find the perfect gift.