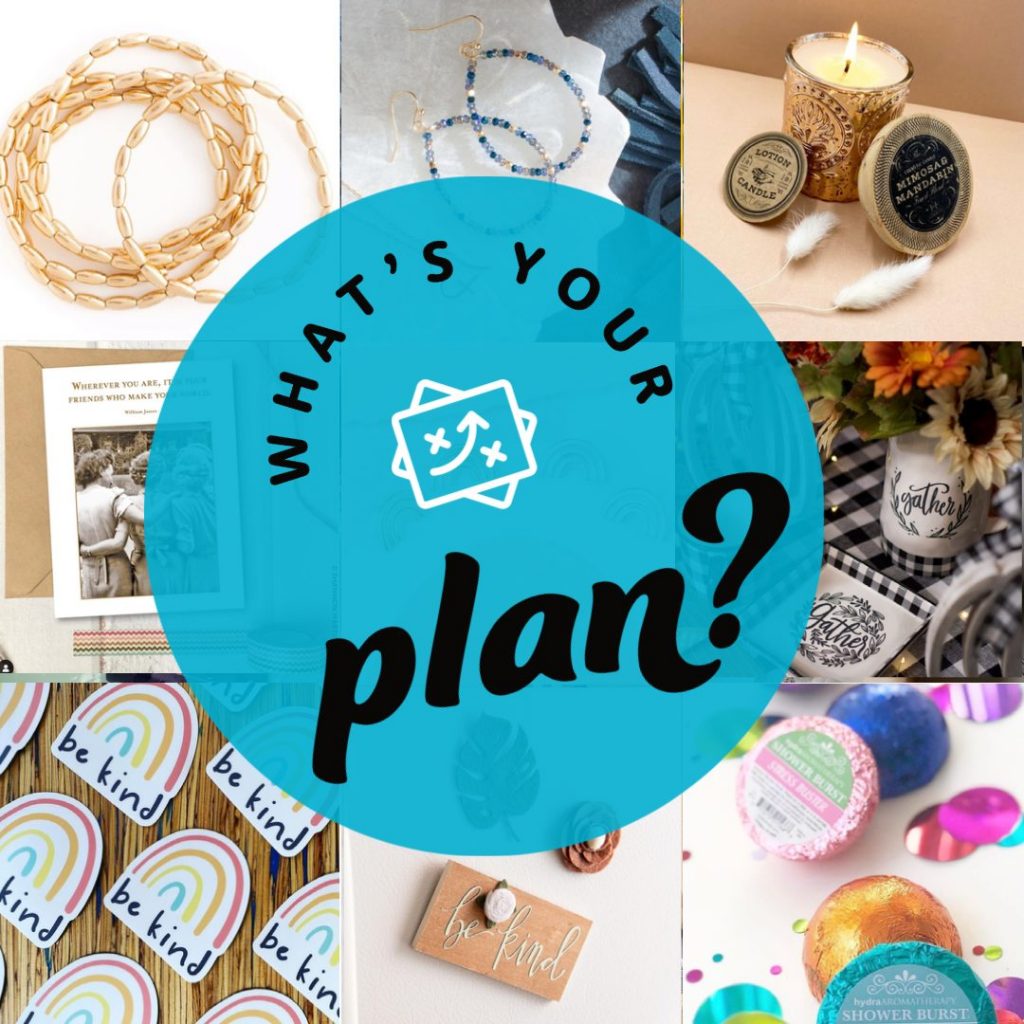 PLAN YOUR WORK, WORK YOUR PLAN has never been more important. By now, you've heard about the global supply chain crisis. You may have even begun to feel the effects within your retail store. There is a shortage of raw basic goods like soy wax and glass.  The problem is compounded by a shortage of shipping containers and even truck chassis once the containers land in the US.  Shipping costs have quadrupled.
On the flip side, a recent Gifts & Dec article reported retail sales have increased 18 percent over 2019.* The retail rebound, turbulent supply chain and forthcoming price increases has us reevaluating traditional buying cycles. We've never experienced anything quite like this upcoming season.
What does this mean for your business? Right now is the time to plan a strategy to propel your business forward through the end of 2021. PLAN YOUR WORK, WORK YOUR PLAN.
Here are some factors to keep in mind when creating your store's plan:
◉ Review sales history to calculate how much more product you may need to order just to keep up with consumer pace.
◉ Consider 20-30% of goods will likely never ship. Order more when placing your initial orders by adding extra colors or sizes.
◉ You may not have the opportunity to reorder top sellers. Stock up early or place a dated additional orders now if the vendor allocates product.
◉ MOST IMPORTANT- PLACE YOUR ORDERS NOW and take delivery as soon as you can.
◉ Don't wait until market. Go ahead and meet with your local reps or shop our website to place orders now. You can use market time to fill in and add in new products.
◉ Consult with your local reps on brands that will have price increases prior to summer markets. Place those orders STAT to get the best prices available.
Your local sales rep is your best resource. They want to help you PLAN YOUR WORK, WORK YOUR PLAN. Leverage their knowledge to help you chose the best order assortment, when to take delivery and how to get the best margin possible.
Click to contact your local rep, book a market appointment, or shop on our website. Let us know how we can best help.
* "A Strong but Changed Retail Industry Looks to the Future", Gifts & Decorative Accessories, May 28th, 2021, giftsandec.com
Direct Link to article: https://www.giftsanddec.com/industry-insights/a-strong-but-changed-retail-industry-looks-to-the-future/