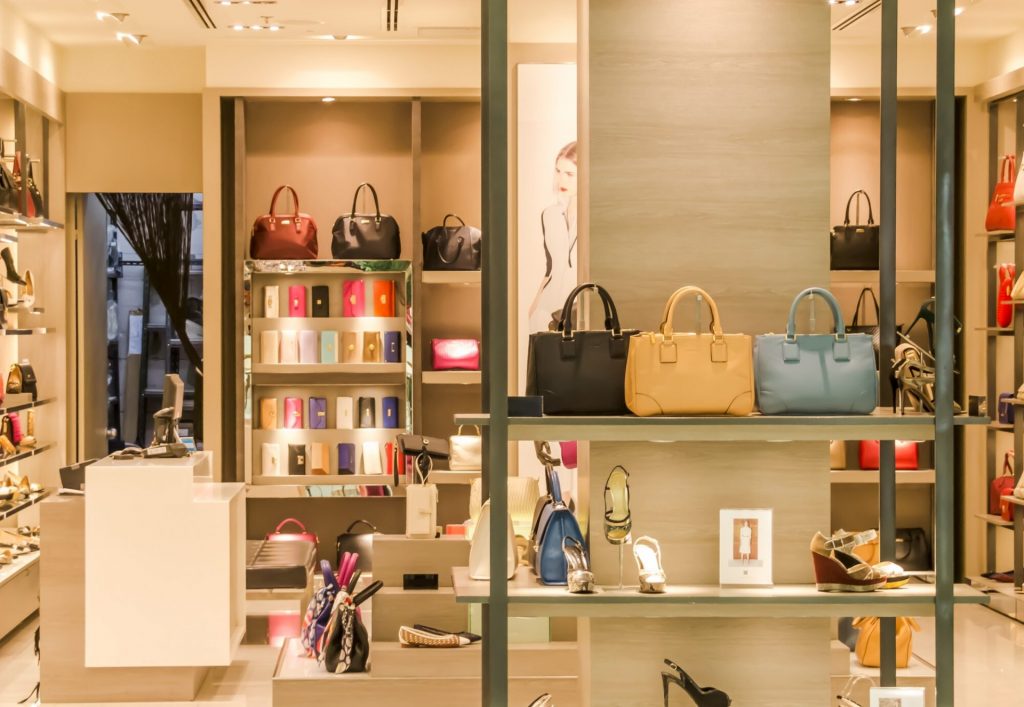 The Dallas Market Center is one of the largest wholesale gift and fashion markets in America. Shop owners from around the country come to Dallas to find new and interesting items to stock in their stores.
This article shares the secrets of Dallas market vendors with you so you can take full advantage of everything the market has to offer. Items from the market show up in gift shops in Dallas Texas and all over the world. No matter what your shop's niche is, with these tips, you should be able to create a well-stocked store.
Planning is Everything
The Market Center stretches across four buildings and 5 million square feet. There's no way you can cover all of that ground and see everything, so you have to be strategic.
Go on the market's website and research vendors that look like they would be a good fit for your brand. If you're new to buying in Dallas, take advantage of the New Buyers Tour so you can learn the lay of the land.
The DMC App will be your closest friend while you check out vendors. You'll be able to see a map with the location of every vendor, an event schedule, and other helpful details.
You'll want to bring an extra suitcase to bring back Cash and Carry items. Make sure you have your payment information on your person at all times so you're ready to buy merchandise. It can be helpful to have pre-printed shipping labels to hand out to vendors instead of writing your information down over and over.
Try to avoid impulse buys whenever possible. Figure out how much you should spend beforehand and stick to it.
Build Your Store's Brand
You tend to see the same kinds of gift stores in every town with a significant tourist presence. They'll have lots of cheap trinkets with the city's name, a wall full of novelty t-shirts, shot glasses, mugs, and maybe a display of keychains printed with common first names.
If you've seen one of this kind of store, you've seen them all. They're interchangeable, which means they're also replaceable. No one develops an emotional attachment to a store like this or mourns if it goes out of business.
You want customers to connect with your shop's story. The items you stock should reflect your personality and the unique flavor of your part of the world.
Try displaying the names of the artisans who craft the items in your store. If a customer sees that the item they're looking at was made with love by a real person, it might give them an extra push to spend money.
Creating a strong brand has the added effect of increasing merchandising opportunities. If people know your store's name and what it represents, they might want to buy items with that name printed on them. That means they'll be giving you free advertising every time they use that item!
Provide Added Value for the Customer
Many Dallas gift shops (and gift shops in general) stock their shelves with future trash. Does anybody actually use the cheap novelties they buy in souvenir stores?
Strive to fill your store with items that have long-term value. A piece of jewelry or quality clothing can last for years or decades of use. Books and stationery make great practical gifts too.
Every time someone looks at an item they bought in your store, it will give them a positive feeling about your brand. This kind of constant reminder might bring them back someday.
It's always a good idea to stock some practical non-gift goods as well. People on long shopping excursions need refreshments. Having some snacks and drinks available for purchase helps your customers and increases the chance that they'll spend more money at your store.
Maximize Profitability
The gift store business is competitive and crowded. Maintaining profitability can prove challenging even for savvy business owners. Finding ways to charge more for your products is a good idea, but you have to be careful not to leave people feeling ripped off.
As a small shop owner, one of the things you're selling is your ability to curate products. Take advantage of that skill by bundling items that fit well together and selling them as a set. You can charge more for the bundle than you would for each item separately.
Try to rotate the inventory in your store frequently. Keep up with market trends and put out seasonal merchandise in a timely fashion. If your store has a new product in it every time someone visits, you're more likely to get repeat business.
Issues with the global supply chain have made it more difficult for stores to stay reliably stocked. Ask your Dallas market vendors about how they procure their products. Buy things you can store a lot of at once or that you're sure you won't have trouble restocking when you run out.
Dallas Market Vendors You Can Trust
With all the vendors competing for attention at the DMC, it's hard to know who to choose. Roadrunners offers an unparalleled selection of goods and an experienced, trustworthy management team.
Roadrunners sources products from dozens of unique, independent producers. They have candles, gifts, jewelry, stationery, and more. Their network stretches across 29 states, so no matter where you're located, Roadrunners can help you find the perfect stuff for your store.
When you're running around trying to see all the Dallas market vendors you can, make sure to save some time for Roadrunners. You won't be disappointed.