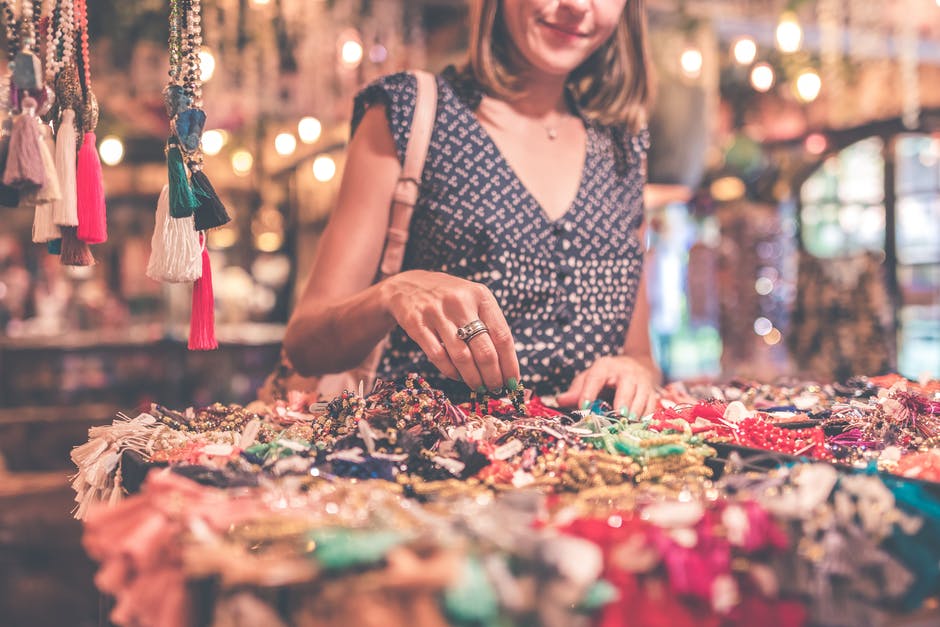 It's happened to everyone: that moment when you find the perfect store that feels like it was just made for you. It's almost magical, and it makes you want to spend hours perusing through the selection.
That's how powerful curated commerce can be. With good curation, the pieces you sell can attract customers who will rave about your store for years to come.
As a boutique owner, it can be difficult to choose pieces that your customers connect to over those at other stores. The payoff in doing so, however, is massive. By providing a retail destination unlike any other, you ensure that returning and new customers will see your store as a place to discover new, exciting items.
Do you ever struggle to make your store stand out from the other hundreds of boutiques in the Dallas area? You may want to consider stocking some more unique pieces to catch customers' eyes and build your brand. Read on to learn how Road Runners' jewelry can help you achieve this goal at market.
Who Are Road Runners, LLC?
Road Runners' mission is to help your store build success by curating unique, exciting pieces. The goal of this Dallas market vendor is to be the one-stop destination for retailers to source products that truly fit with their customers. They represent many leading industry brands, ranging from skincare products to retail jewelry to home goods.
But we're focusing on jewelry, right? Road Runners offers selections from over 20 brands like Lula 'n' Lee, Splendid Iris, and Vibe Jewelry.
Here's a short rundown of just some of the standout brands that Road Runners can bring to your store:
Banded, who donate 3 meals to children in need for each headband, hair tie, and jewelry piece sold
Dickson's, for biblically-based jewelry
Howards Inc., a family-owned, third-generation jewelry company
Lotus Jewelry Studio, for handcrafted jewelry featuring semi-precious stones, sterling silver, and 14k gold
Lula 'n' Lee, a Texas-based company selling diverse jewelry
Matr Boomie, for ethically sourced jewelry handcrafted in India
Pieces of Me, for unique jewelry based around the personality
Rebecca Accessories, for the whimsical customer base
Splendid Iris, for simple and feminine jewelry
Studio S Designs, for handmade wooden and acrylic jewelry
Vibe Jewelry, for creative and colorful pieces
These brands and more can bring personality to your store, offering something unique for every retailer. Sales reps at the Dallas Market Center will help you choose pieces that best match your store's target customer base.
What Makes This Dallas Market Jewelry Vendor Different?
With 18 years of experience in wholesale retailing under their belt, Road Runners is perfectly positioned to help you curate your store's selection. Their 50 plus sales reps will use their knowledge about the market landscape to best advise you on product selection. What's more, Road Runners has a showroom at the Dallas Market Center, so you can be certain the Dallas market is an area of expertise.
Road Runners doesn't just represent the brands in their showroom. They'll advise you on the current trends, what consumers are looking for, and how to cater to your customers.
The sales reps' advice also extends beyond the showroom. Road Runners' blog offers additional support for retailers and customers trying to make the most of their wholesale purchases.
What to Look For When Curating Your Store
The first step in curation is knowing your customer. How can you discover what your customers are looking for? Analyzing past purchase trends is a great place to start.
Pay attention to your customers' tastes and price points. What types of items do especially well? Look at style, color, branding, and cost.
These factors will help you create a "wishlist" for potential future brands. Then, when you visit a wholesale showroom, you'll know exactly what you (and, more importantly, your customers) are looking for.
A catalog audit is a great way to determine your customers' attitudes towards your current inventory, but what about choosing those unique items when buying jewelry? If you've never stocked anything like it before, it can start to feel like uncharted territory.
So, take a look at your competitors as well. By understanding the industry landscape beyond just your own store, you'll be able to choose pieces that are truly unique and eye-catching. You'll also be able to carve out a niche and differentiate your store's brand from the rest.
Storytelling with curation is a great way to do this. By ensuring that each piece matches the "story" of your brand, you'll attract customers from your target niche. This will create a stronger connection between you and the customer, building loyalty and generating business.
The most important factor in curation is understanding your customer base inside and out. One way to go about this is to ask for customer feedback through surveys or even casual in-store conversations. Another method is to speak with sales reps about the Dallas market as a whole.
Decided to Pay a Visit? Here's How
In your search for a Dallas Market jewelry vendor, look no further. Road Runners is the ultimate one-stop-shop and one of the best Dallas gift market vendors around.
Now that you've learned more about Road Runners, how can you get started working with them? Luckily, there's a Dallas jewelry show coming up this September 22nd through 24th. The Dallas Home and Gift Show are bound to spark inspiration.
When September 22nd rolls around, pay a visit to the Dallas Market Center at 2100 N. Stemmons Freeway #1743 and 1521, Dallas, TX, 75207. In the meantime, check out Road Runners' collections online or contact for more information here.